Smoothie-like consistency all the time
With a powerful vortex that instantly blends even the thickest of protein powders, this advanced electric protein shaker bottle from VOLTRX puts the competition to shame. Simply add 14oz(450ml) of milk or water to your electric shaker cup and switch on your VortexBoost portable protein shake mixer. When the liquid has a deep 'tornado' in the centre, toss in your favourite protein supplement and seal with the whisper quiet lid. Better still, VortexBoost electric shaker bottle feature customisable LED illumination that lights up the base when blending, giving you an eye-catching show of pulsating color. For silky smooth protein shakes every time, trust only VOLTRX.
Smooth Taste
With strong motor power, our electric shaker bottle mix the protein powder evenly. Say goodbye to caking and enjoy the silky texture, and the protein will be easily absorbed by the body.
Premium Vortex Mixers
Made of premium quality Tritan material and BPA free, VOLTRX VortexBoost of protein shaker bottle is anti-falling, odor-free and safe to use.
Smooth Texture
Smash you shakes into oblivion for a silky-smooth drink with no powder lumps or clumps. The built-in motor spins 6,000 times per minute to create a powerful vortex.
Hassle-Free Cleanup
The base can be removed before washing. The bottle can be washed separately. No need to worry about water getting into the motorized base.
Featured Products
Check out latest updates
Customer Experience Videos
VOLTRX users from around the world using the real use of the Voltrx shaker bottle
Real testimonials from customers
What VOLTRX shaker bottle buyers from around the world say about us
This product is excellent! It feels and works great! No more blocks and battery life is great! Very portable, lightweight, very! easy to clean
Andy Smith
America
This is the best protein shaker. Easy to use, easy to clean and cool light. Makes shaking a protein drink fun and clump-free.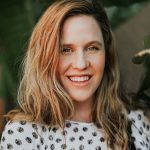 Florence Pines
Germany
This is just a great product all around, easy to use, cool colors with cool lights, usb c charging, perfect cyclone of water every time, mixes things perfectly, Love this thing
Mary Taber
England